Lake Pflugerville Triathlon
Course Maps
Bike Update: I rode the course this morning (Saturday) with a couple of friends. I will tell you part of this course woke me up around 3am a couple of nights ago. The section of Hodde Lane as soon as you turn off Weiss is REALLY bad and in the middle of the S curve the inside edge has a growing, deep hole. While there are some other parts of Hodde further out that are not the best of roads, at least they are a lot safer. SO - after talking to Pflugerville PD, we are modifying the course slightly. You will veer to the right at the Hodde intersection and continue east on Cele Rd. Just past the Hamann Ag Complex, you will turn left (there will be an officer at the intersection) and follow that road behind Cele Middle School and Mott Elementary. You will then turn right onto Hodde Ln. There 3 speed bumps on that road so be aware of that.
Here is a map of the change, and here is a video of the change.
---
All triathlon activities will be on the North shore of Lake Pflugerville.
Parking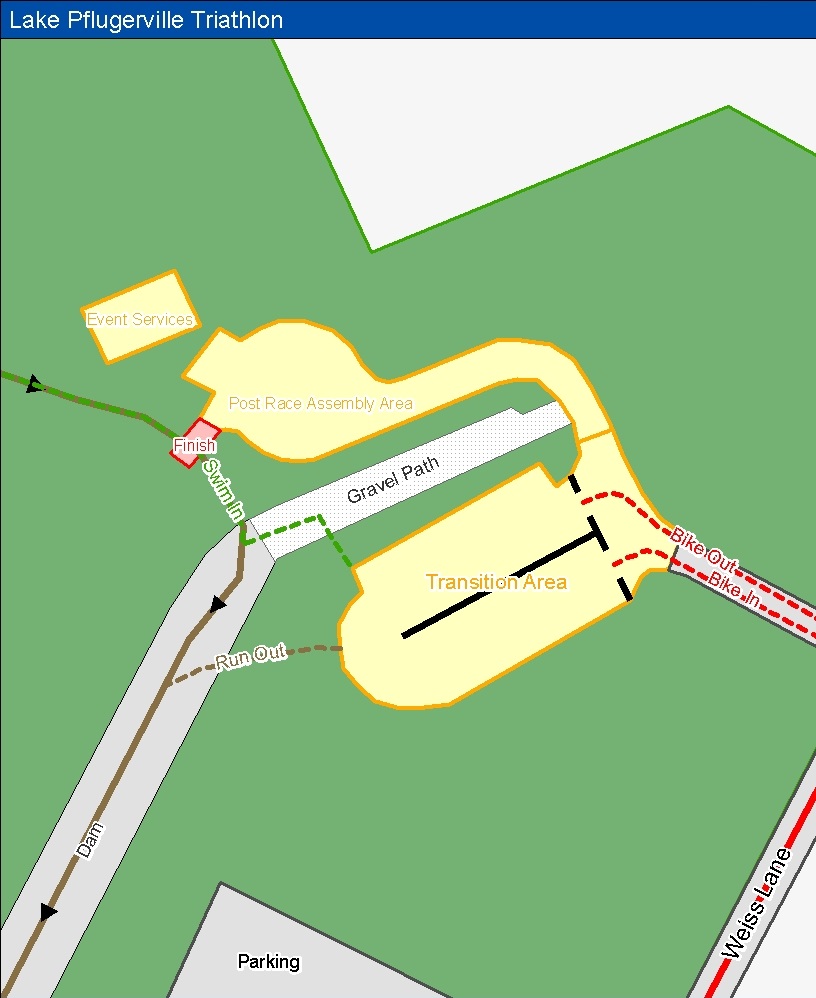 Transition
Swim Course
Bike Course Map
Super cool! We have created a drive-thru preview of the 2021 bike course! check it out HERE.
Run Course - Around the lake